With our constant effort and urge to achieve the best result for our clients, Infixia has been able to connect with the best of organizations and has been able to successfully deliver our services in form of Software Development, Digital Marketing, Mobile App Development, Website Development, Web Design, Graphic Design, Web Hosting and lot more. Today we are counted among the best software development company in India, Kolkata. Within these years from our initiation till today, we have been able to connect with many many brands for various scope of work. Our KPI lies in always delivering the best of the best work to our clients within specified time frame and always delivering excellent works.
Infixia believes in evolving and always ensuring the clients are happy and satisfied. We are constantly growing our horizon and everyday connecting with new business houses for simplifying their technical section and providing 24*7 to our client.
Some Of Our Valuable Clients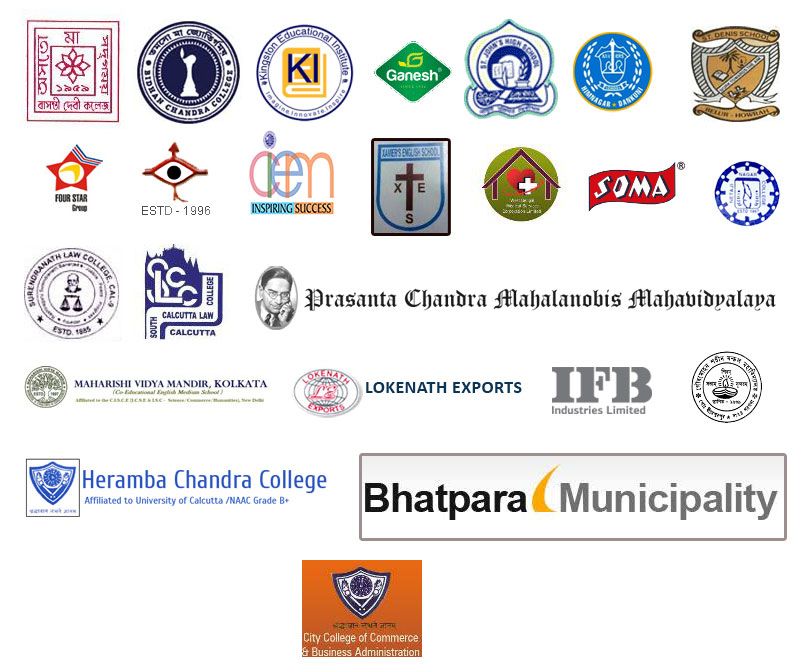 SOUTH CALCUTTA LAW COLLEGE | BIDHAN CHANDRA COLLEGE | CITY COLLEGE OF COMMERCE | GMSM COLLEGE | SURENDRANATH LAW COLLEGE | NETAJI NAGAR COLLEGE | HERAMBA CHANDRA COLLEGE | CALCUTTA INSTITUTE OF ENGINEERING AND MANAGEMENT | XAVIER ENGLISH SCHOOL , KONNAGAR | XAVIERS DANKUNI ENGLISH SCHOOL | ST JHONS HIGH SCHOOL , HOWRAH AND NARAYANPUR , RKP , BANARAS | SRERAMPORE GIRLS COLLEGE | LOKENATH EXPORTS | BIDHAN COLLEGE RISHRA RBU DDE | MAHARSHI VIDYA MANDIR SCHOOL BASDRONI | GANESH GRAINS LIMITED | DCBS | DOMJUR RAJU DA SOFTWARE | IFB INDUSTRIES LIMITED | FOURSTAR INTERNATIONAL GROUP | TRANSPORT SOFTWARE FOR DURGAPORE CLIENT | DOCTOR APP BOOKING DURGAPORE | PUJA AYA CENTER KALIGHAT | FLEXI PACK | EX SERVICE MAN SOCITY | SOMA FOOD | WBMSCL | AUXELLUM CONVENT SCHOOL
and many more……………………………..